In March 2018, Nissan North America (NNA) served notice upon NICOclub that the documents contained herein infringe upon the intellectual property rights of Nissan and demanded we immediately disable access to the contents of Nissan Service Manuals and Infiniti Service Manuals: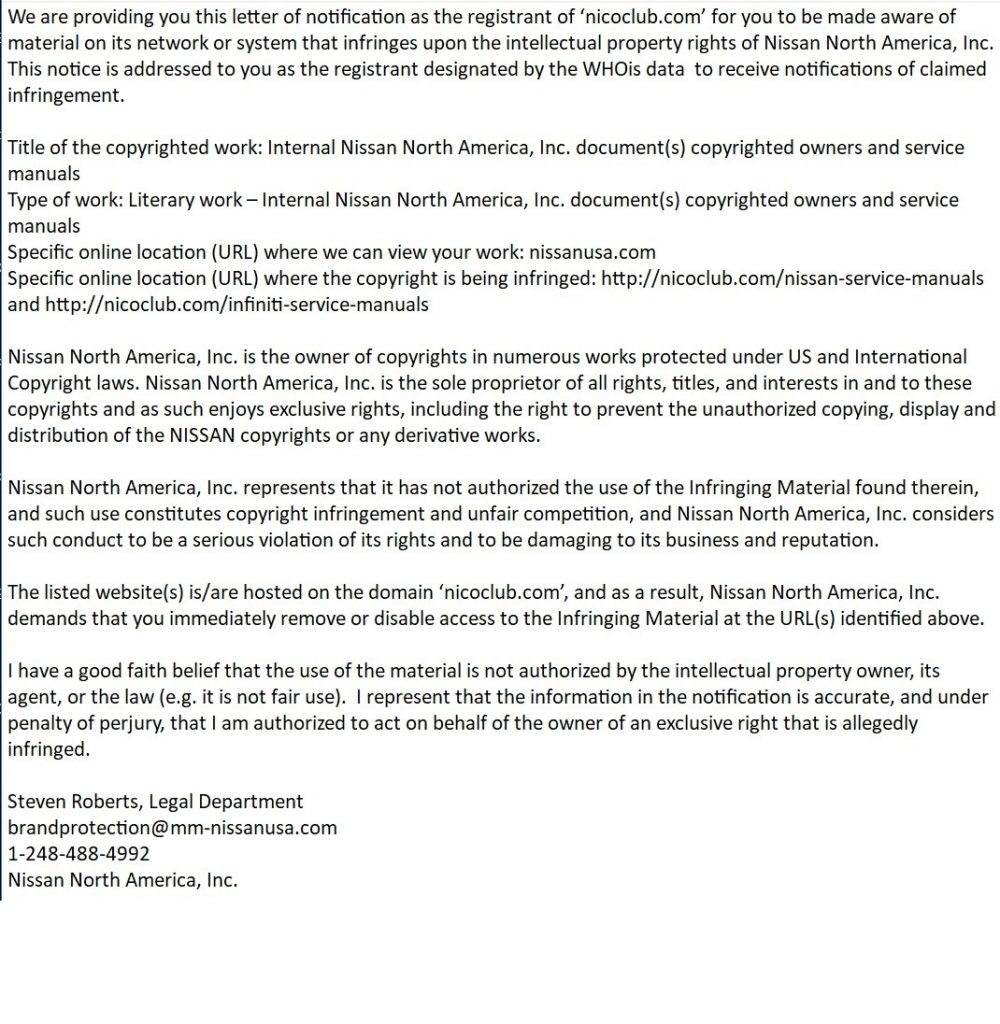 Beginning in 2002, the owner of NICOclub began purchasing these documents from Nissan annually, as a reference to assist with countless technical questions posed by NICOclub's readers. To date, this has been common knowledge among our contacts at NNA, both staff and management.
Because of the ease of access, the majority of Nissan employees that needed access to FSMs utilized the system here, rather than the cumbersome internal system at NNA.
As an independent entity, and the web's largest supporter of Nissan and Infiniti owners, NICOclub has always placed the needs of enthusiasts above brand loyalty.
While NICOclub has never charged readers for access to these resources, intellectual property allegations are not taken lightly. We realize this may hinder your efforts to research issues with your vehicle. We simply do not have the resources to dispute Nissan's directive.